Katie Williams
is a designer, artist and cat mom living in Chicago. She is currently earning her
MFA in Visual Communication Design
at the School of the Art Institute of Chicago.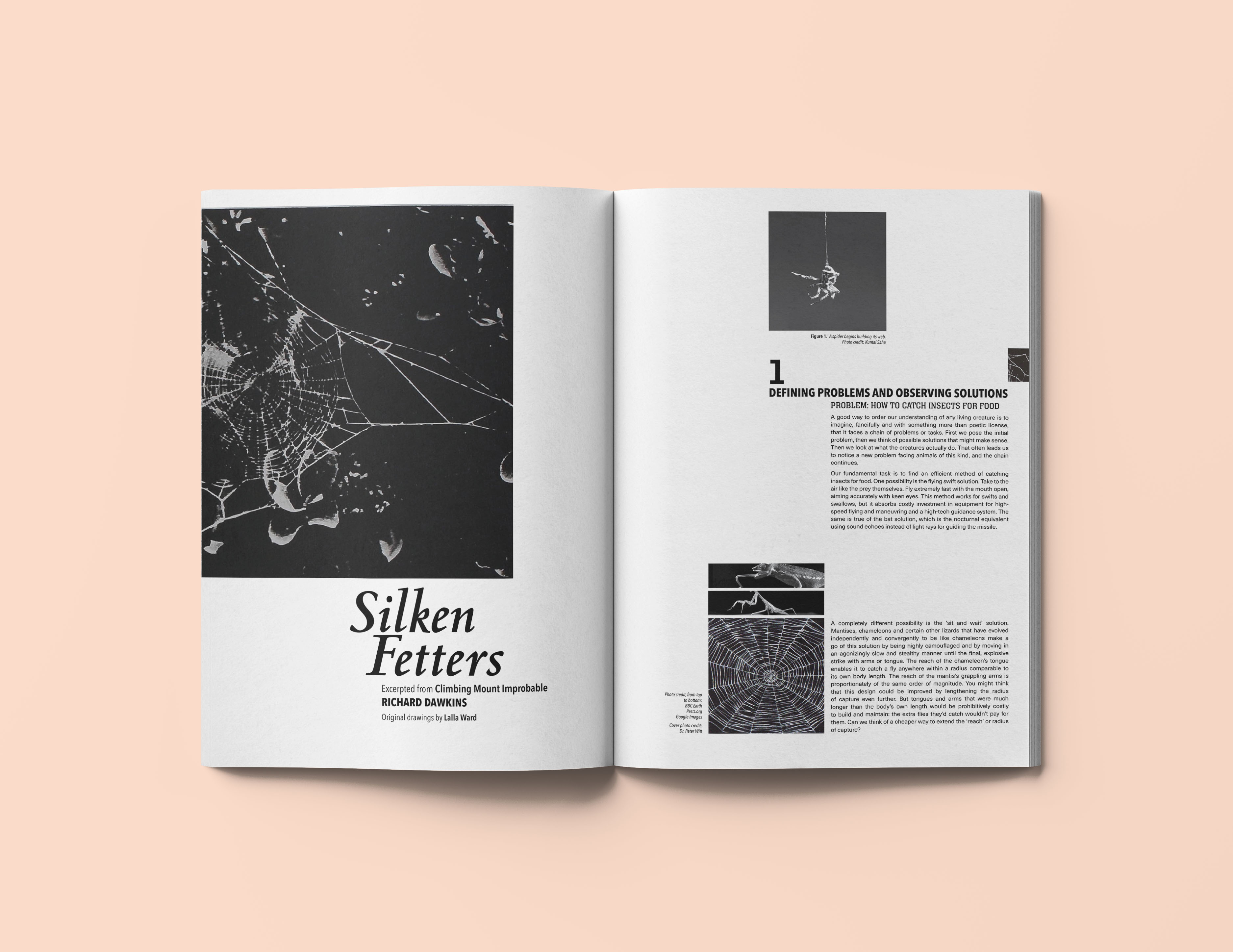 Silken Fetters is an editorial spread created first with the cut-and-paste method, then measured digitally and composed using a 6-column grid structure. The goal was to create a dynamic reading experience that heightened an otherwise dry text. About half of the images were provided, and the other half were sourced from scientific entymologist journals and other periodicals.

During the initial process phase, I created about 5 full paste-up versions, each 28 pages in length. Once working digitally, I was able to condense the information into a 26-page spread.

Full spread available to view upon request.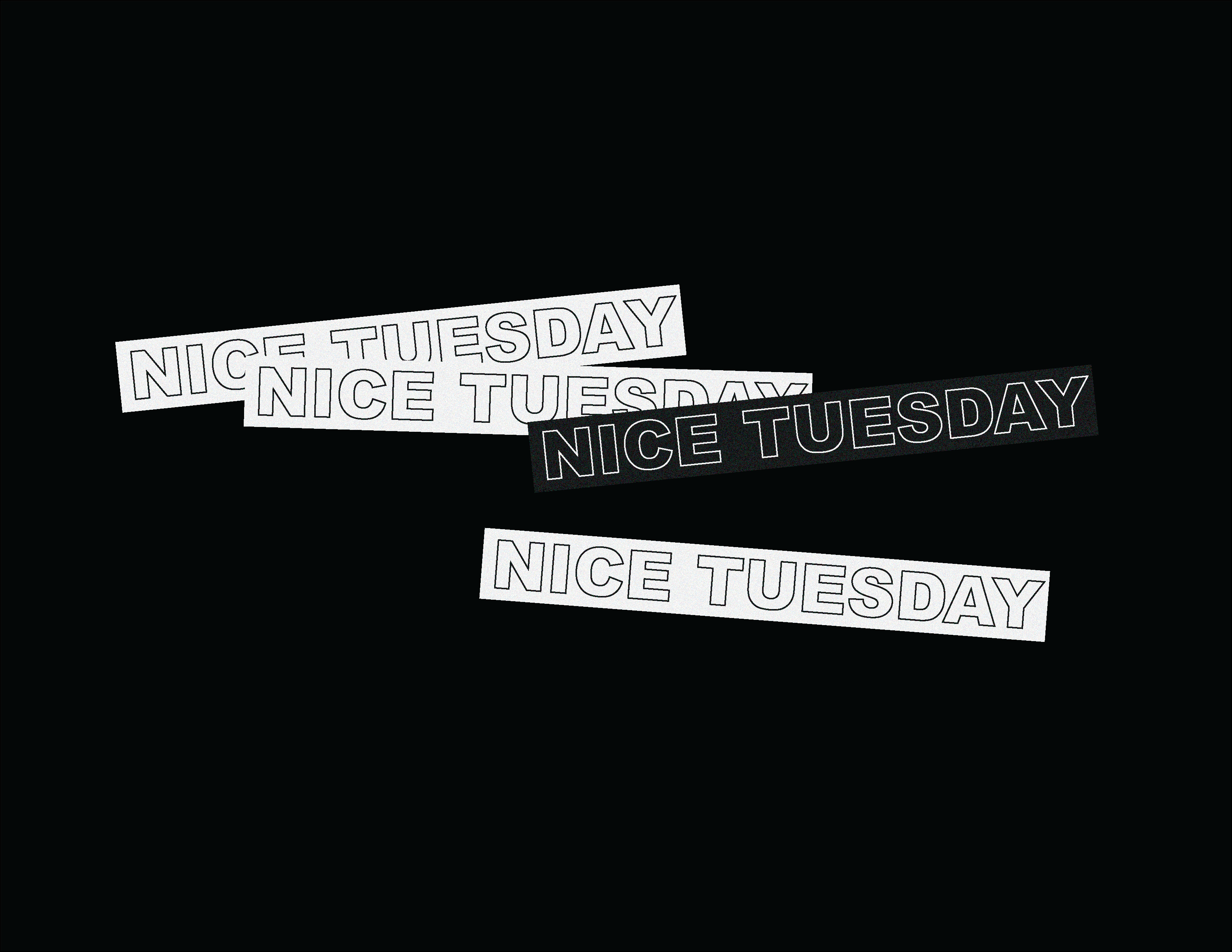 IN PROGRESS. Nice Tuesday is a (someday) design studio. An exercise in branding, I was interested in exploring stark, bold, graphic visuals with texture.

Why Nice Tuesday? Because Tuesday is the worst day of the week.* If we can make Tuesdays a bit better, then we must really be kicking ass.



*Monday = first day back from a weekend, we're all dreading it. Tuesday = God, we have so far to go. Wednesday = hump day! Thursday = Might as well be Friday. Friday = WEEKEND.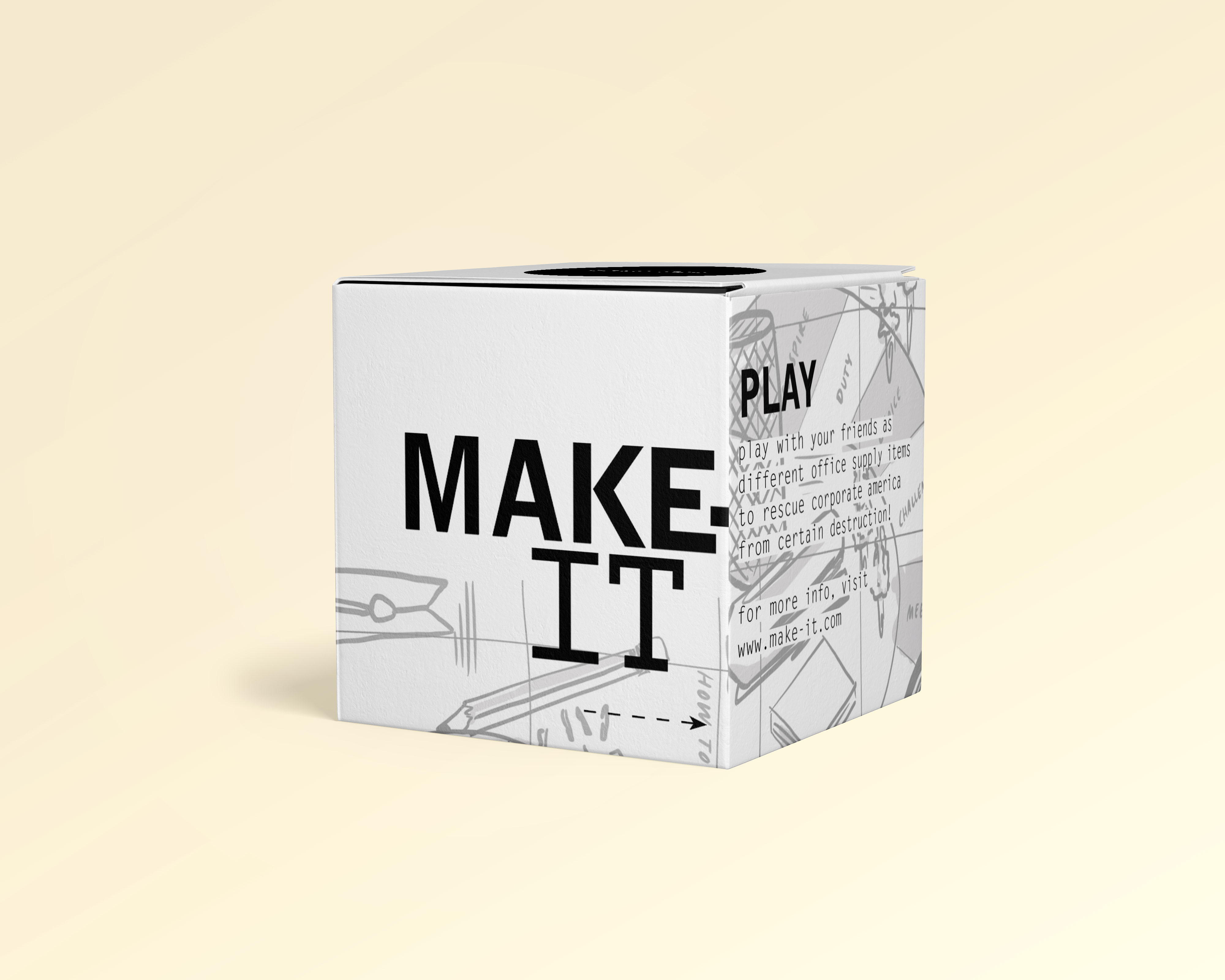 Part of a graduate seminar, this project was an exercise in familiarizing onself with identity. Each student picked one object (as stated in the title, I chose a clothespin). 100 visual studies were conducted in order to understand the physical properties of the object. Included here are a sample of early marks I made with the clothespin.

The next step involved understanding the conceptual properties of the object. I became quite interested in the uses for a clothespin in a miniature world—how would a mouse make use of this (answer: an uncomfortable party hat, seen in slides)? How would a bug interact with this (answer: broken in two, the clothespin creates a great see-saw)?

Finally, I followed my instinct to create a world in which the clothespin was a central character. Make-It is a series of collectible figures, each a common household object, that is packaged with a booklet with instructions for role-playing gameplay, in which each character must work together to escape an evil corporate office.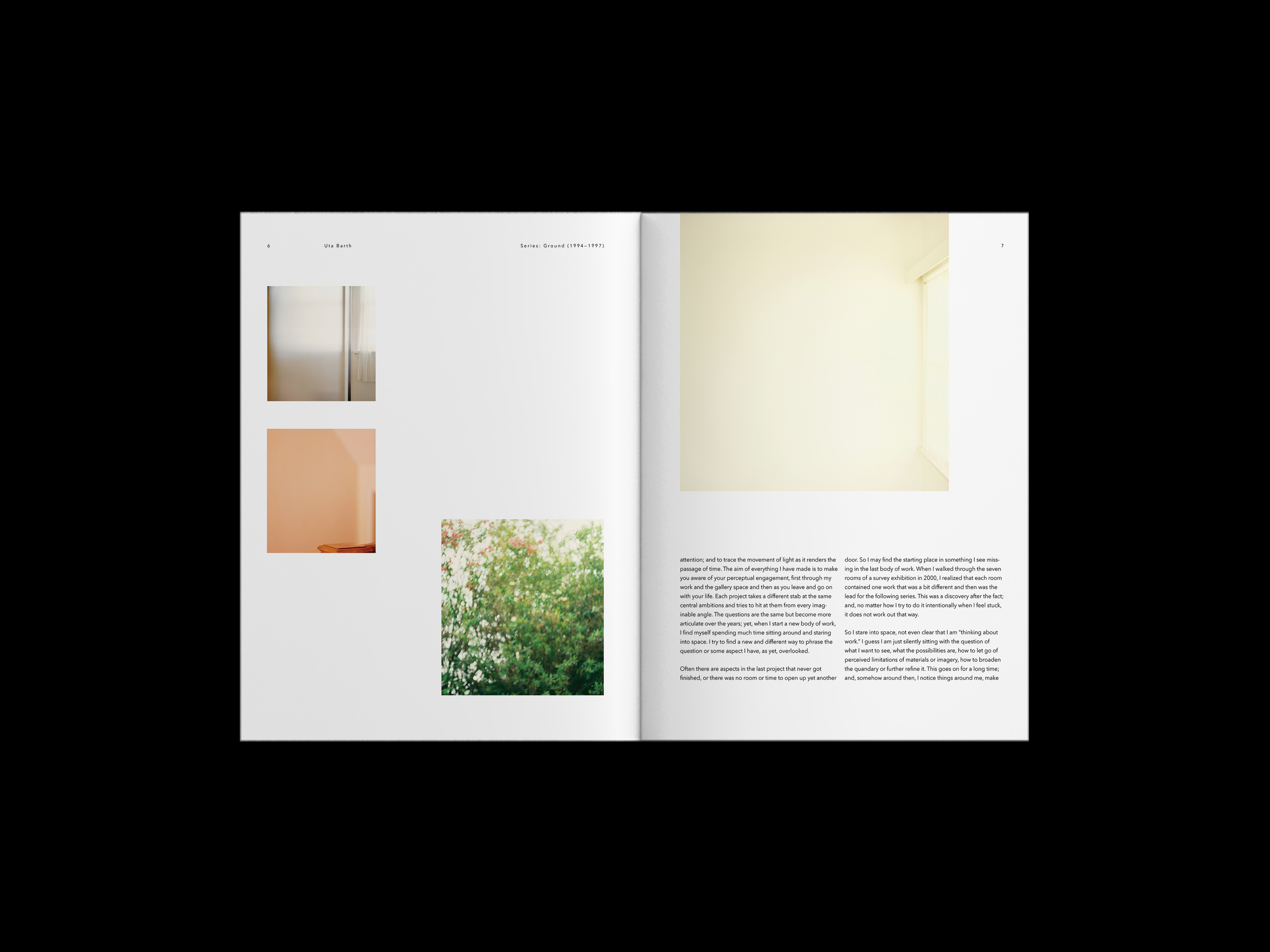 This soft cover book is a brief introduction to German photographer Uta Barth's work, focusing mainly on her early pieces. Barth's artistic focus is often soft, ethereal and simple, so it was important to keep the overall design clean. The layout, using a 6 column-grid, is light and allows for negative space to breathe throughout the spreads in order for the work to quietly speak for itself. Pull quotes are typset bigger and bolder, evocative of editorial spreads to add to the interview atmosphere. Each header describes the collection the relative page's pieces belong to, set in chronological order. Part of a graduate school assignment, I made this piece as an ode to Barth as she is one of my favorite artists of all time. This book is a small dedication, a coffee table book, a neat collection at once.

Full spread available upon request. To be printed perfect-bound TBD. Images copyright Uta Barth.

A two-project assignment to design marketing materials (specifically advertising poster and save-the-date postcard) for
performance of Madama Butterfly.
This was an in-class assignment for an Intermediate Typography course, and as such the focus of the materials should be on the type. I began by identifying key concepts/ language I wanted to convey (delicacy, isolation, despair, fragility). Using Baskerville set in Italic, the 'm' evoked a butterfly wing. Following the wing shape and pattern of flight, the poster was born.